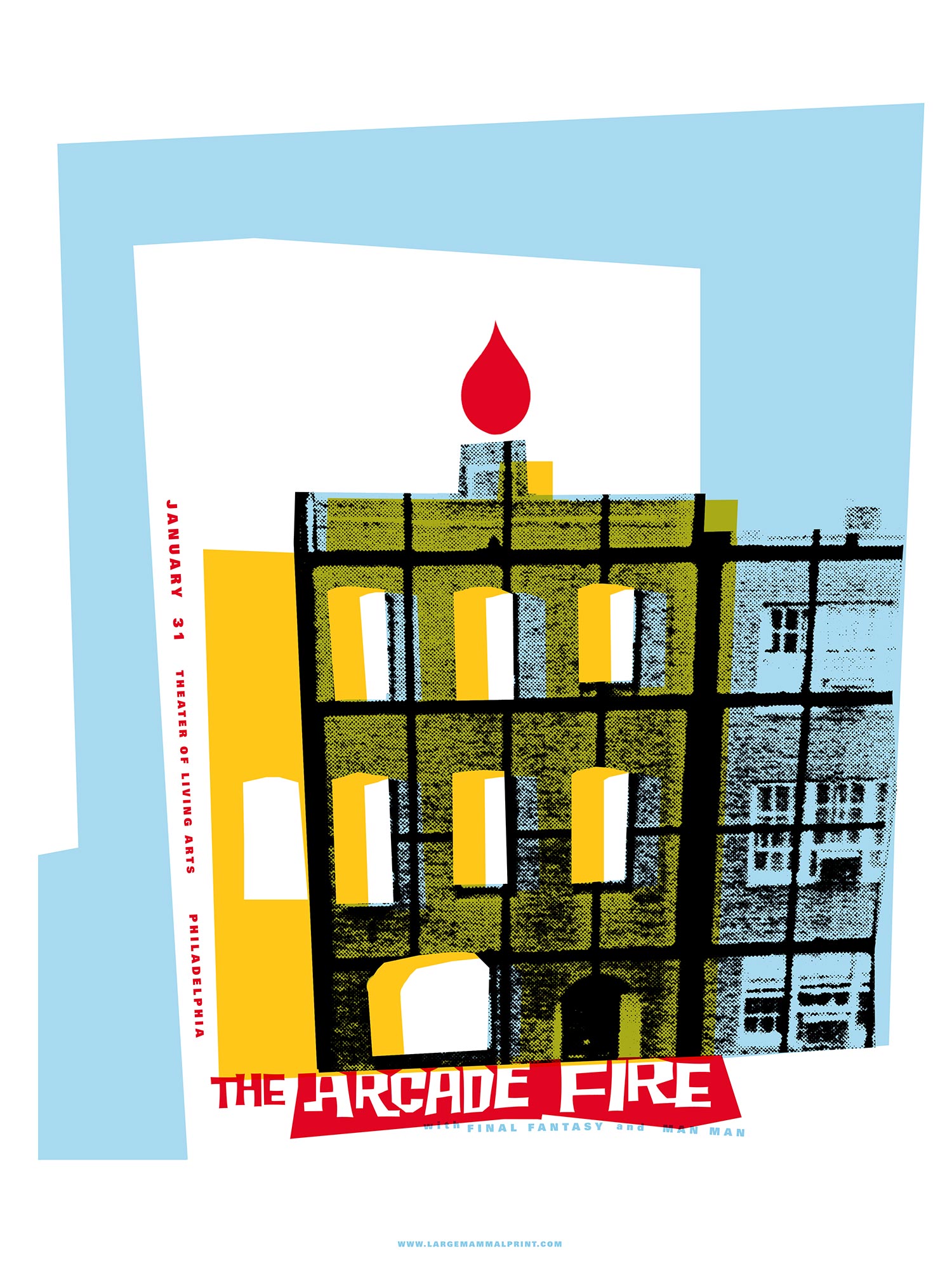 The Arcade Fire
Made for a show just as they were launching to superstardom. I think they played Letterman the next day. Perhaps my first really mature piece, this is still one of my favorite and most recognizable works.
National Poster Retrospecticus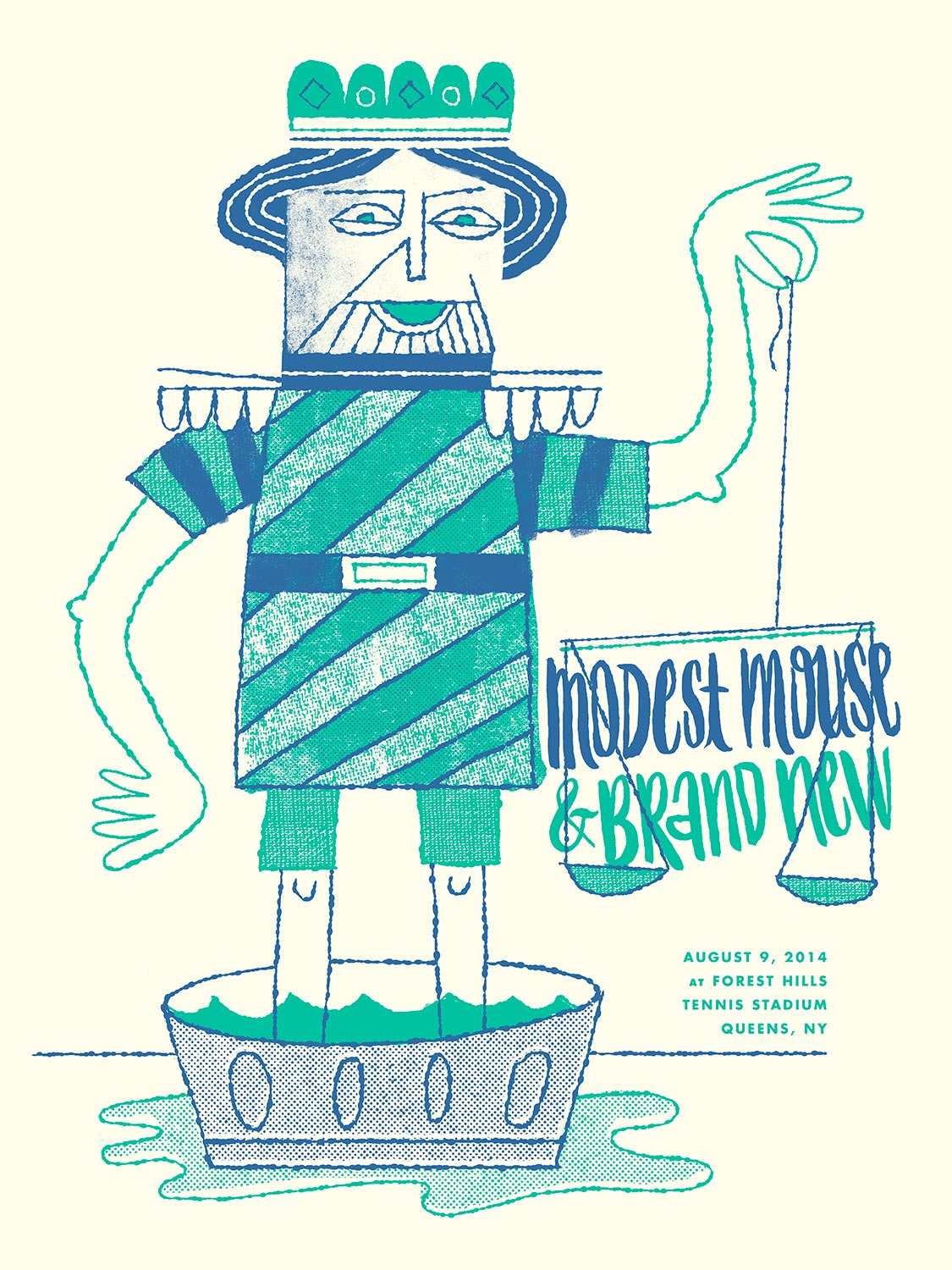 The Swell Season
Second poster in a quick series for the band. From their lyric, "Maybe I was born to hold you in these arms."
Client: Overcoat Management
The Swell Season
at Radio City Music Hall; too classy of a venue not to take this route.
Young Widows
Low
One of my favorite bands, featuring a husband and wife vocal team that is beautiful, fragile and complex. So, you see, a two-headed baby bird made perfect sense at the time.
Explosions In The Sky
This accurately captures the sound of the band, and captures a certain moment in the mid 00's gig poster landscape.
Melvins
This is how you make the most of a two-color print.
High On Fire
Challenge: Make a creepy metal poster without using black as one of the ink colors.