Lightning Bolt screen printed gig poster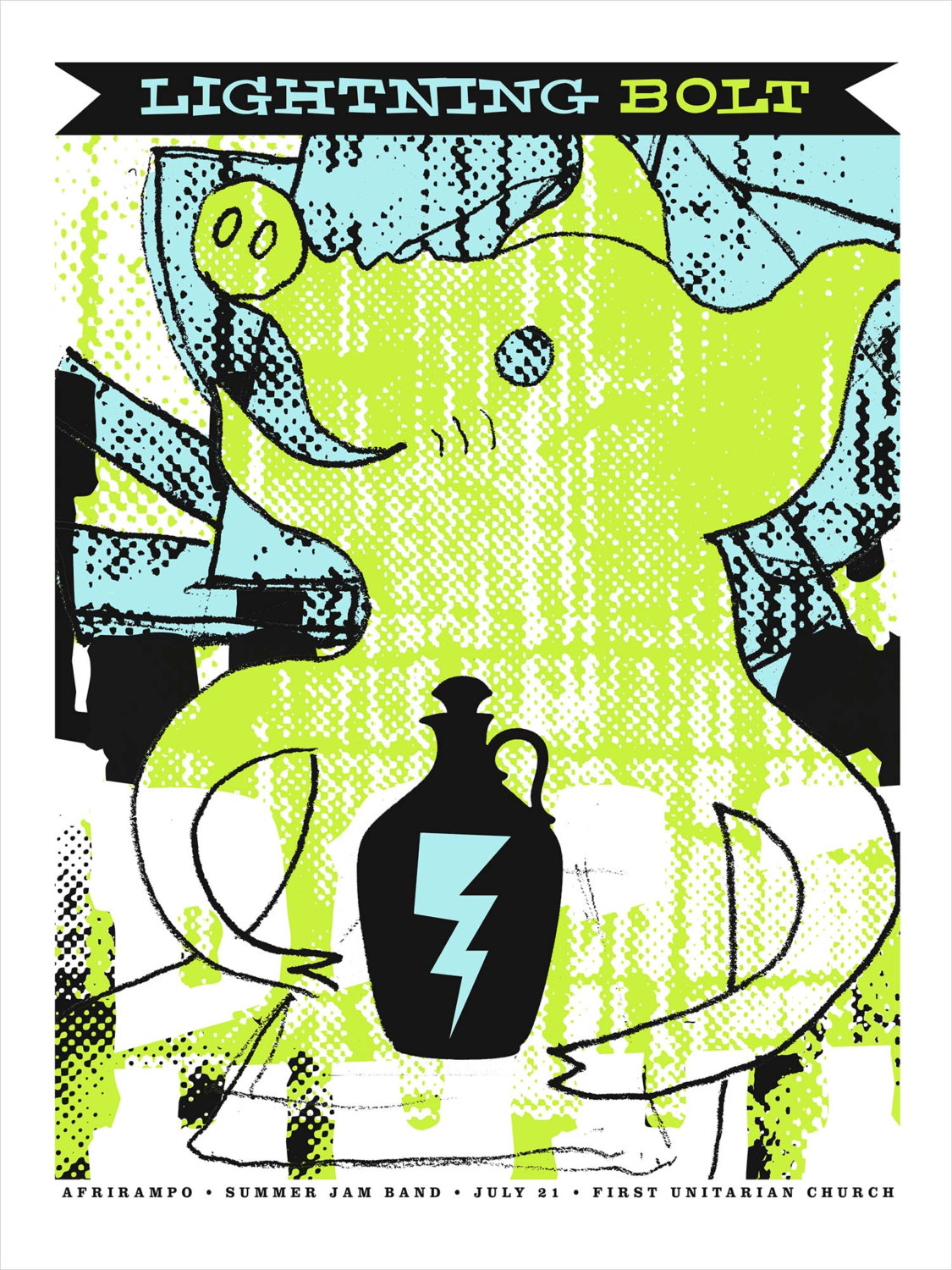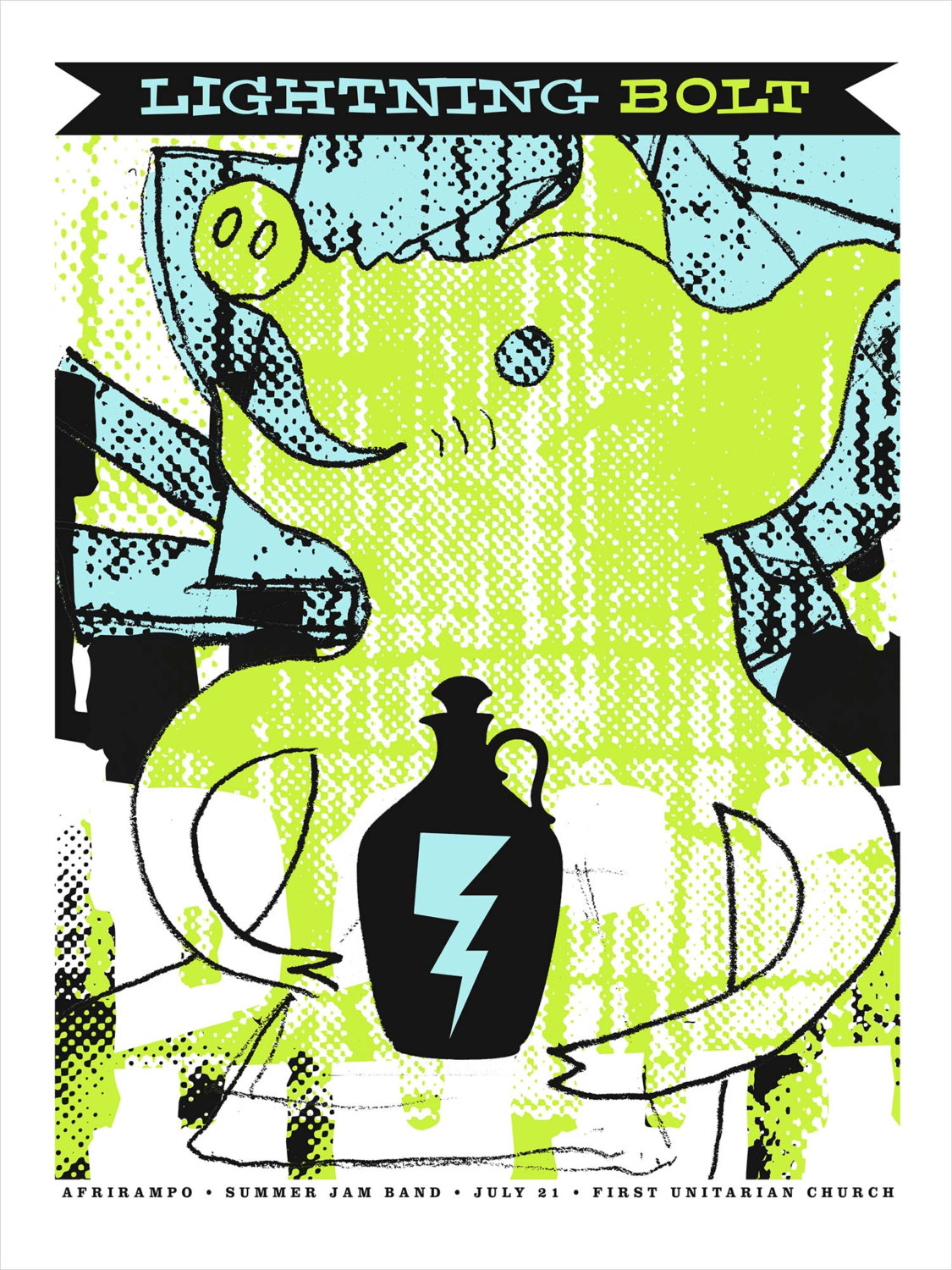 sold out
Lightning Bolt screen printed gig poster
19x25 inches | 3 screens | signed, numbered edition of 59
LAST ONE IN STOCK, THEN GONE FOREVER!
This show was good, but intensely gross. A summer show in a church basement with no air conditioning. Shirtless hippies slip n sliding on the floor. The drummer almost had a heat stroke.